MAKE YOUR OWN COLORFUL BAG FROM HUIPIL
Do you want a one-of-a-kind, authentic Guatemalan experience that supports local communities, guided by local Guatemalans while getting off the beaten path?
De la Gente offers community tourism as a way to create a real cultural experience by encouraging interaction between visitors and local Guatemalans, as well as to supplement income for the farmers and artisans. While De la Gente takes a small portion of the cost of the workshop to cover administrative costs, the vast majority goes directly to Elvia. All money from the sales of additional bags bought from Elvia remains with her. With the additional money from tourism the families are able to invest in education for their children, healthcare for themselves and their family, housing, and nutrition. Community Tourism - Changing Lives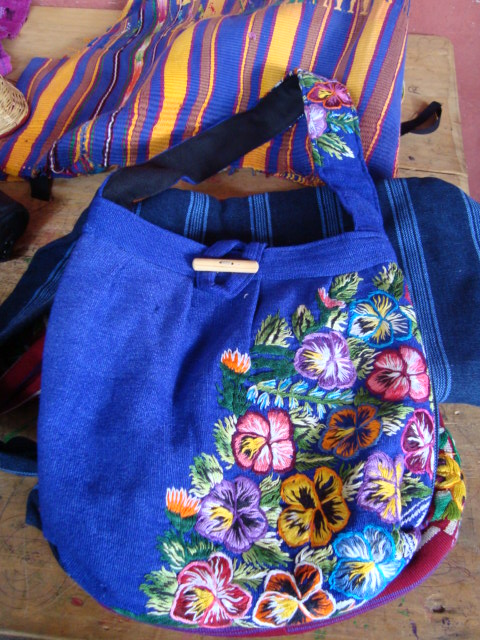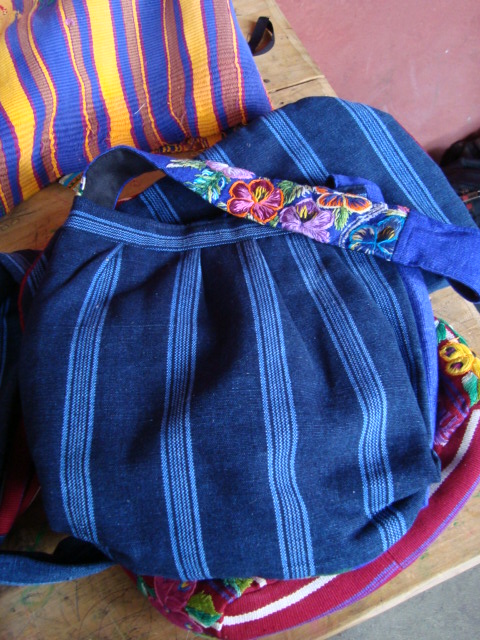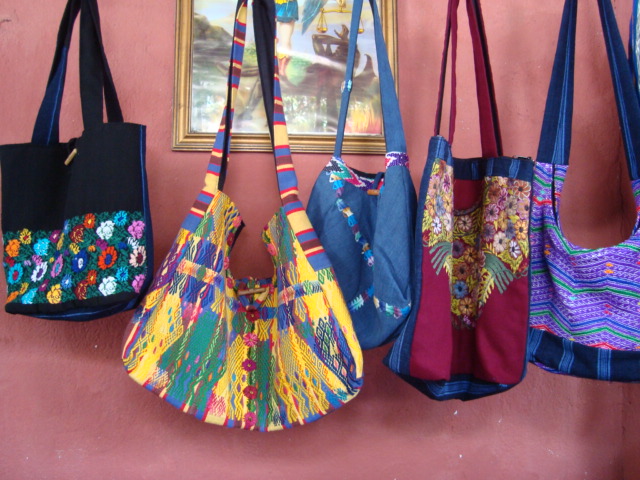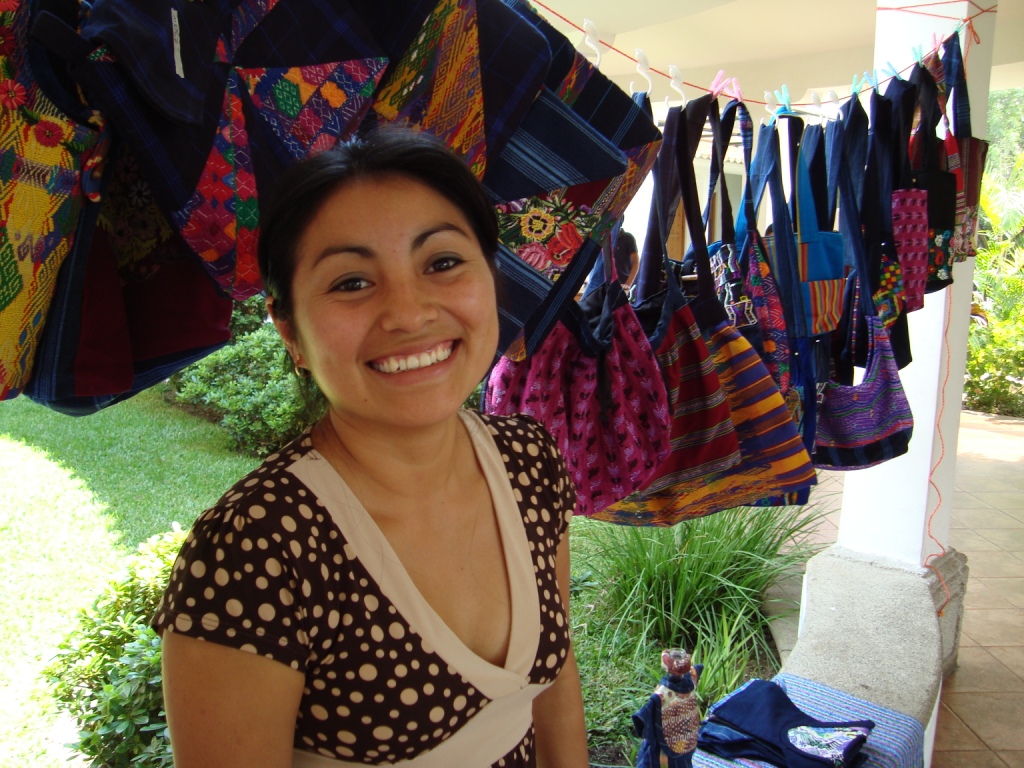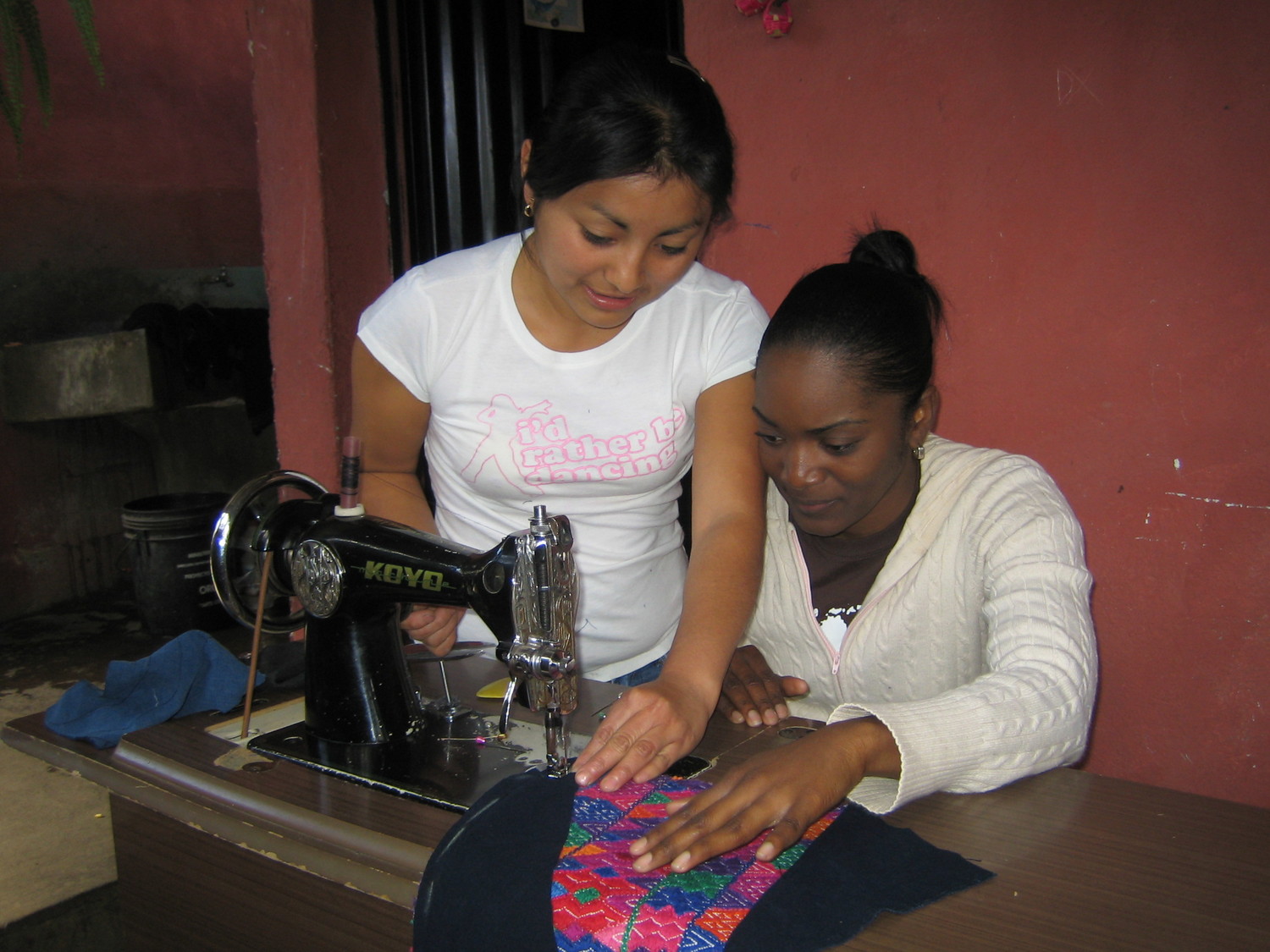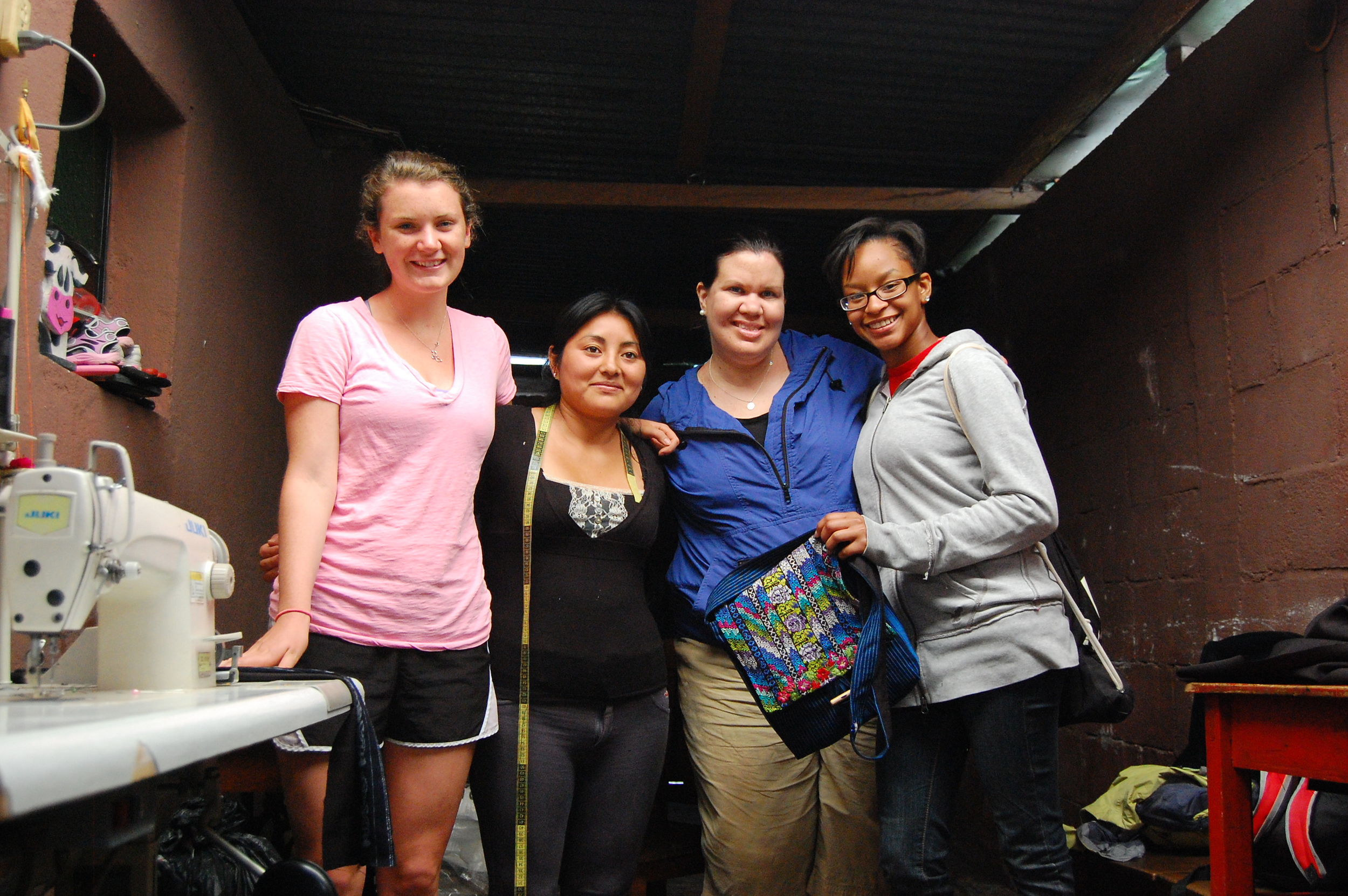 HUIPIL BAG WORKSHOP:
From the landscape to the traditional fabrics worn by the women, Guatemala is full of colors. Here's an opportunity to make a daily reminder of your experience. With Elvia, a professional seamstress, make your own purse or bag from huipil, the traditional Guatemalan woven fabrics. Learn about the different huipil prints, designs, and materials that differ by region.
About the artisan:
Elvia crafts purses from huipil, the traditional, colorful, embroidered garments worn by Guatemalan women. She does all of her own seamstress work and is continually expanding her range of products.
About the WORKSHOP:
PRICE: US$35.00 per person includes DLG translator (English and Spanish), instruction, tools, material, and your bag.
Option of having a DLG translator (English and Spanish) for US$15.00 extra.
DURATION: 3 hours approximately.
MINIMUM: 2 adults. We can pair you with other groups.
Tours can still be conducted for individuals unable to join a group for an additional fee. If you are the only person booked for a tour, we will contact you with more information.

Children under the age of 5 are admitted for free.
SCHEDULE: Available any day of the week at 13:00 on weekdays and 09:00 or 13:00 on weekends (we need a 24-hour notice to arrange with Elvia).
STARTING LOCATION: Plaza in San Miguel Escobar - 10 minutes by taxi or Uber from Antigua Get directions.)
TO BOOK A TOUR:
Call or WhatsApp +502-5585-4450 (available from 08:00 to 20:00).

Email us at tours@dlgcoffee.org
CANCELLATION POLICY:
for all cancellations less than 24 hours before the tour, we ask that participants pay 50% of the price to compensate the farmer/artisan for his/her time that he/she had scheduled for the tour/workshop. For example, if a tour is scheduled for 9 am the farmer will go to the plaza to wait for the tourists rather than going to his field, which he would typically do around 5 am. By not showing up, you have not only caused a loss of income (from the tour) for the farmer, but you have also caused a loss of productivity for the day. Please be considerate.