While the name change to De la Gente occurred last spring, we've been so busy in the office and out in the fields that we never got around to properly identifying ourselves out on the street. From finishing the harvest, processing the beans, shipping our product to the U.S., welcoming service learning groups and small tours, and more, we have been happily swamped!
However, the time had finally come to get our fantastic new logo displayed at our front door. So, yesterday, on a beautiful, warm and sunny Tuesday, Matt and Lindsey brought out the paints and got to work.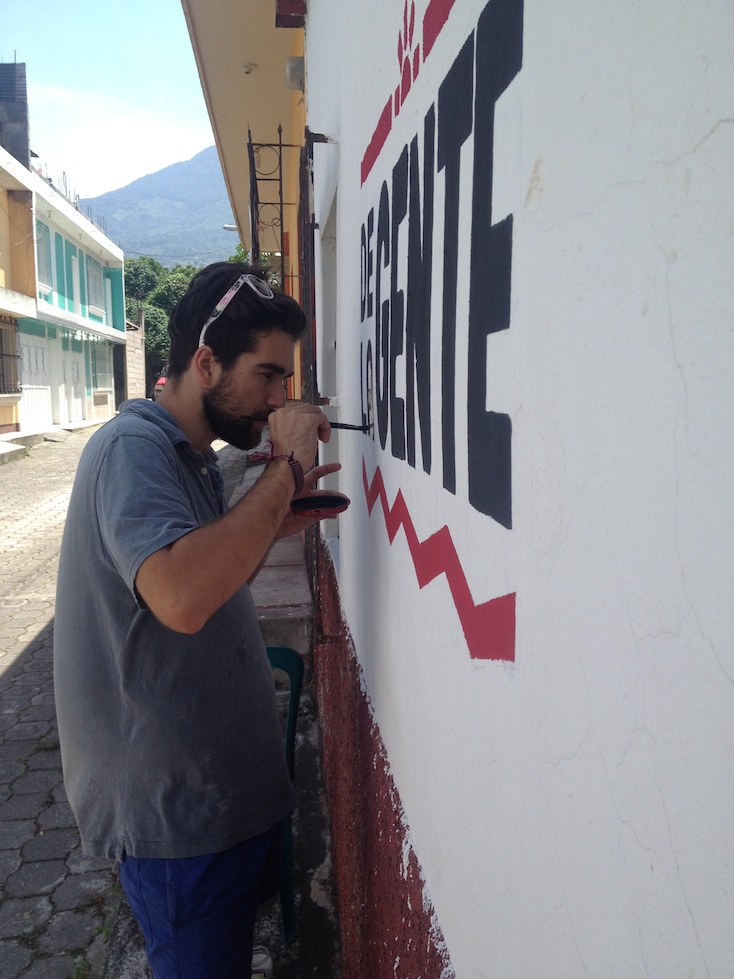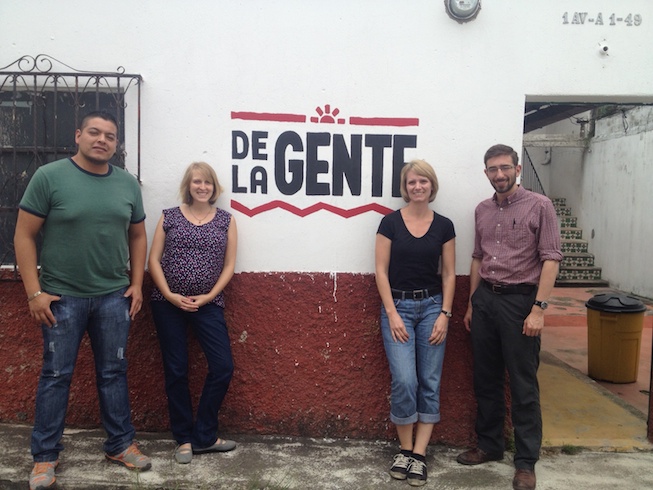 It looks fantastic, and we all enjoyed showing up to work today with De la Gente proudly displayed on the wall. Thanks Matt and Lindsey!