Ekobrew (KCup Adapter)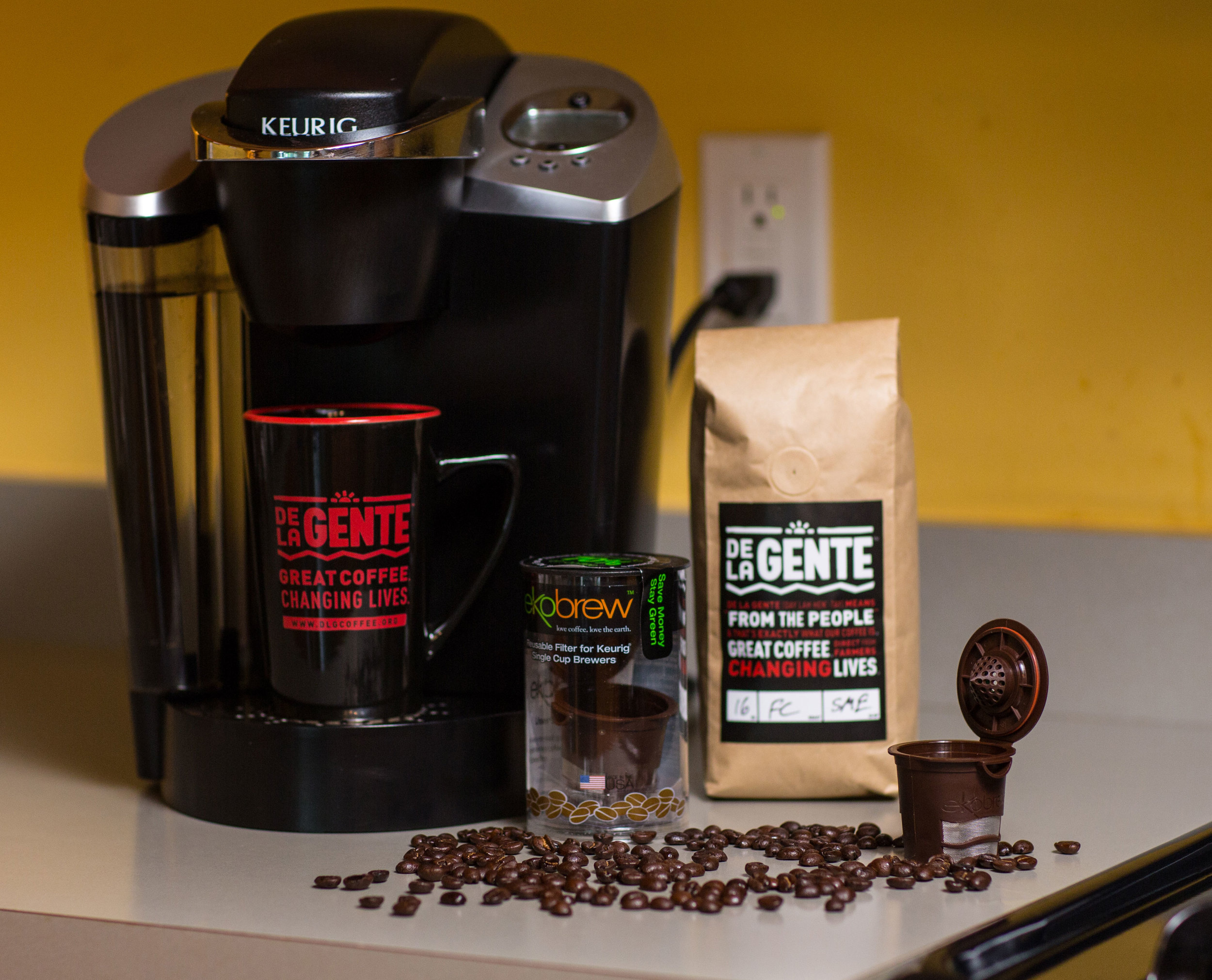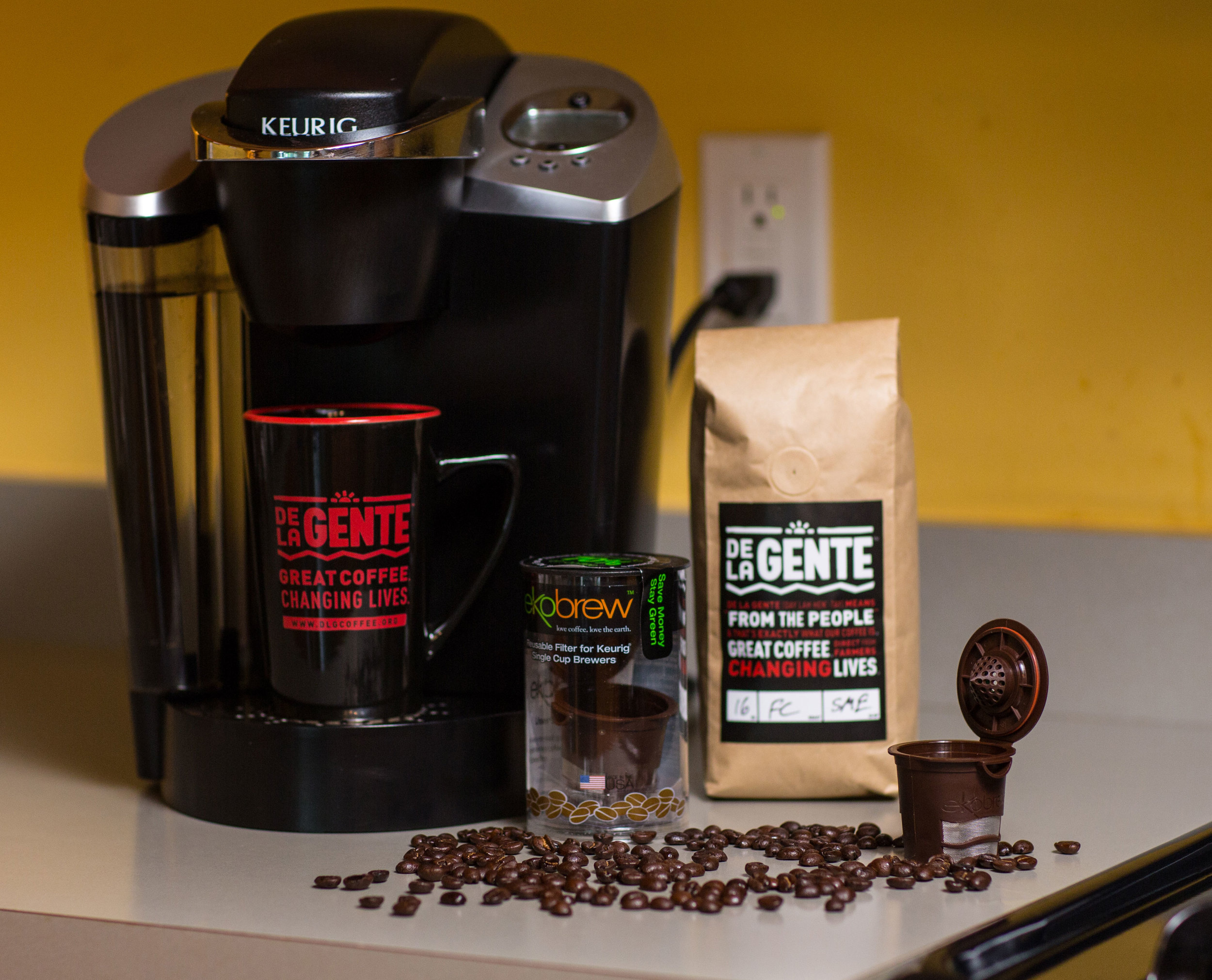 Ekobrew (KCup Adapter)
Make Coffee, Not Trash!
Do you own a Keurig Single Serve Brewer? Now you can enjoy De la Gente coffee just the way you like it with the convenience of the Keurig, but without the trash.
*Only Available in the US.
Ekobrew is the ideal alternative to Keurig K-cups. The patent pending Ekobrew is a reusable filter made specifically for Keurig single cup brewers. The Ekobrew is easy to use and easy to clean and allows Keurig users to enjoy the coffee of their choice and save more than half on coffee. Because the Ekobrew is reusable, there is not plastic cup that will end up in a landfill.
**Compatible with most Keurig machines. Not Compatible with Keurig B30, B130, B150, & B155.